Minnesota Church Law – Gary C. Dahle, Attorney at Law – Minnesota Church Counsel

Minnesota Church Law
Minnesota Church Law is comprised of Chapter 315, and also Chapter 317A, of the Minnesota Statutes, the judicial interpretations found in such statutes, and various other Minnesota statutes relating to Minnesota Church Law, including Real Property Tax Exemptions, Minnesota church cemeteries, and clergy employment issues – among others.
Chapter 315, is a body of quasi-corporate Minnesota Church Law which loosely governs Minnesota religious corporations, societies, and certain churches;
Chapter 317A comprises the Minnesota Church Law corporate statutes which have comprehensively governed all Minnesota "non-profit corporations" since 1991 – including, but not limited to, many Minnesota Church Corporations.
Since 1992, Gary C. Dahle, Attorney at Law – Minnesota Church Counsel, has represented a variety of Minnesota churches – Baptist, Evangelical, Lutheran, Pentecostal, Presbyterian, and independent churches, with respect to various aspects of Minnesota Church Law – including:,
application for IRC Section 501(c)(3) tax exempt status,
bond financing for construction purposes,
bond "refinancing" in order to obtain a lower interest rate on church debt,
employment issues,
Minnesota church insurance issues,
school issues,
the sale of church real property – including the manner of congregational approval of such sales,
the drafting and revising of Articles of Incorporation, Constitutions and Bylaws.
Gary c. Dahle, Minnesota Church Counsel, has represented churches located in the Minnesota cities of Arden Hills, Blaine, Bloomington, Brooklyn Park, Burnsville, Chaska, Corcoran, Coon Rapids, Eden Prairie, Fridley, Glencoe, Minneapolis, Mounds View, Roseville, St. Louis Park, St. Paul and Wyoming.
Minnesota Church Law
Gary C. Dahle, Attorney at Law – Minnesota Church Counsel
2704 Mounds View Blvd., Mounds View, MN 55112
Phone:  763-780-8390         Fax: 763-780-1735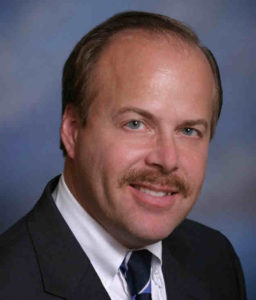 For information on North Dakota Probate law, see http://www.dahlelawnorthdakota.com/
For information on Minnesota Cemetery Law, see http//:www.dahlelawcemeteries.com
For information on North Dakota Transfer on Death Deeds, see also http://northdakotatransferondeathdeeds.com/
For a discussion of Minnesota probate law, see https://dahlelawprobate.com/ and also http://www.dahlelawminnesota.com/ and also https://dahlelaw.com/minnesota-probate/
For additional information on Minnesota Chapter 315 churches, see also Dahlelaw.com, or als0 https://dahlelawchurches.com/minnesota-chapter-315-churches/
For additional information on Minnesota Chapter 317A churches, see also Dahlelaw.com, or also https://dahlelawchurches.com/minnesota-chapter-317a-corporations/